La Selva's therapists are committed to high academic and professional standards of excellence. Our therapists earn and maintain annual certifications for continuing education courses and seminars for Massage Therapy and other Complementary Alternative Medicine modalities.
The pillars of our successful practice are based on delighted clients and their referrals. Employing the best therapeutic knowledge and professionalism our therapists aim to help our clients achieve their wellness goal.
Our therapists comply in accordance with the requisites established by the State of Tennessee Massage Therapy Board. Among these requisites are the following:
Our therapists are licensed in the State of Tennessee.

Maintain a National Certification attained through a national examination and its successful completion while demonstrating mastery of core skills and knowledge.

Members of the Associates Bodywork and Massage Professionals (ABMP), by which offers professional insurance.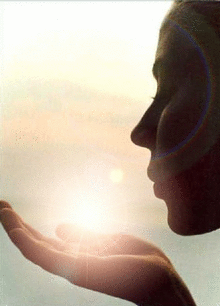 Sandie De Jesus, LMT, RCR
"I believe our world is starved of nurture and compassionate care. Within the deepest part of my heart and soul I believe that kindhearted human touch can heal the deepest wounds. If I wish change in this world, it should start with me. So I have made it my mission to make this compassionate therapy available to everyone."
Professional Credentials:
Fully Bilingual English & Spanish
Adopted Tennessean since 2000
Healthcare Professional since 2004
Medical Assistant in OB/GYN office

Provided counseling for unexpected pregnancies.
Flight Paramedic & LPN, Staff Sergeant in USAF 2005-2012
Emergency Medical Technician Certified Trained to respond to medical emergencies in national disasters, peacetime and wartime.

Worked in numerous hospital units from ER/Trauma, ICU, Dermatology, OB/GYN, Psychiatry, and Pediatrics just to name a few.

Currently serving in the Air National Guard, 118th Air Evacuation Medical Squadron in Nashville, TN.

Tasked to transport patients of urgent, priority and routine status by aircraft and provide continuous supportive medical care and stabilization of emergencies while en route.
Licensed Massage Therapist and Reflexologist 2007-Present
Graduated Top of the 2007 Class

Specialized in Medical/Clinical/Orthopedic Massage

Specialized in Prenatal Massage and assisted as a Doula in Home Birth setting

Reiki Level II Practitioner

Licensed Certified Reflexology Practitioner

Certified through the National Certification Board for Therapeutic Massage and Bodywork (NCBTMB)

Member of the Associated Bodywork and Massage Professionals (ABMP)

Member of the Complementary Health Education Organization (CHEO) of Greater Knoxville

Founded La Selva MedSpa & Reflexology in spring 2008

Colaborates and volunteers therapy for numerous local and national charity organizations.
Community College of the Air Force Graduate with an Associate in Applied Science Degree in Allied Health Sciences 2012