Sunday
Not Available
Monday
10:00 am
-
05:00 pm
Tuesday
10:00 am
-
05:00 pm
Wednesday
10:00 am
-
05:00 pm
Thursday
10:00 am
-
05:00 pm
Friday
10:00 am
-
05:00 pm
Saturday
10:00 am
-
01:00 pm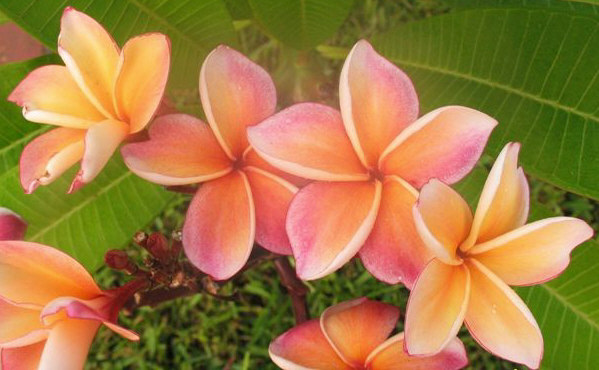 We respect your time and appreciate your choice to spend it with La Selva MedSpa & Reflexology. We've established the following policies to provide the utmost versatility and convenience to our guests.
Visits to our office are by appointment only. Our hours of operation are based on reserved appointments. We reserve the right to open later or close earlier than the hours of operation posted above. This is to conserve utilities and maintain a budget in order to continue offering you the best rates possible.
**We reserve the right to observe religious, national and personal holidays at any time and length of time. If this would overlap a standing appointment, to the best of our ability, we will notify our clients (given they have provided us with current valid contact information) to reschedule appointments at a mutually convenient date.**
Making a reservation is your acceptance of all of our policies; therefore, please be certain you've reviewed and agreed to these terms.
In our desire to be respectful and considerate to all of our guests, the following policies are honored:
La Selva MedSpa & Reflexology takes reservations up to three months in advance.
**We suggest you make your reservations and plan ahead as far in advance as possible due to limitations on select appointments. Please call 865.622.3330 for reservations.**
GROUPS & LARGE PARTIES
Please call 865.622.3330 for information on group treatment packages and group rates that are available at La Selva.
SPA ADMISSION & USE
Spa services are available to guests age 18 and older. Guest under 18 need parental authorization and must be accompanied by the parent while underage guest receives treatment.
Please do not bring children and leave them unattended, this is very disruptive to other spa guests and unsafe for the children.
MODES OF PAYMENT
We accept Cash, Visa, Master Card, Discover, American Express and personal checks (with prior approval). Rates and services are subject to change without notice.
GRATUITY
Rates do not include gratuity. 20%-30% is both appropriate and appreciated. A cash gratuity is especially appreciated. Gratuities are not included in gift certificate rates unless otherwise indicated.
RETURNED CHECKS/INSUFFICIENT FUNDS POLICY
In the event, La Selva receives a returned check for insufficient funds we will require the drawer to pay the face amount of the check and a service charge of up to $40 for the first check and up to $50 for each subsequent check.
HEALTH CONDITIONS
ALL pregnant guests must have written consent from their OB/GYN Practitioner stating they can receive prenatal massage. Without a consent the therapist cannot and will not perform a prenatal massage. First trimester pregnancies cannot receive a prenatal massage, no exceptions.
Please advise us of any health conditions, allergies, or injuries which could affect your service when making your reservation.
Please note the therapists at La Selva are not doctors, they cannot and will not diagnose conditions, prescribe medications, or perform spinal/skeletal manipulations. Massage is not a substitute for medical treatment. If you have any questions or concerns regarding your health or whether or not Massage Therapy is right for you please consult your physician prior to making an appointment.
CONFIDENTIALITY
All clients must fill out a health intake form prior to treatment. This information is completely confidential and will not be shared with anyone without the client's written consent. It is important that the client fill out the health form as truthful as possible to ensure that the therapist can provide the client with the best treatment possible.
APPOINTMENT RESERVATION POLICY
In the event our therapists are in session and unable to answer your call, it is important that you leave a detailed message with your contact information and the dates and times of your preferred appointment. We will not return calls to missed calls, only to those who leave a message. We will strive to return your call promptly however, we do appreciate your patience since it is our therapists who call you back, not a secretary. Our therapists like to provide a personal and tailored treatment to our clients, therefore they answer and return calls themselves.
At our discretion, we will require a credit card to reserve your appointment; your credit card will be charged half of the session rate. Once you show to your scheduled appointment the reservation fee will be applied as part of your session payment.
The "Stand-by list" is a courtesy service that is offered to our clients interested in a specific date which is already completely booked and would like to be contacted in the event of a cancellation or no-show. This courtesy service is not a confirmed appointment and does not guarantee an appointment and does not roll over (it is only valid for that specific date). We strongly suggest clients reserve the earliest available appointment first and then as an alternative request to be on the stand-by list.
CANCELLATION POLICY & NO-SHOW POLICY
In the event of a cancellation, you must notify our office at 865.622.3330. If we are unable to answer, leave your name, date and time of your appointment and contact information on our answering service.
If the appointment is rescheduled 24 hours

prior

to the appointment time, the reservation fee may be applied to your rescheduled session (this only applies to one (1) rescheduled session).
If the appointment is canceled or guest forgoes appointment (No-Show) then the appointment reservation fee is non-refundable and cannot be applied to other appointments.
**Gift certificates, coupons and/or promotional vouchers (Living Social, Groupon, etc)
WILL BE FORFEITED
in the event of a no-show, no-call/no-show, or late cancellation (after 24-hour cancellation window). These appointments can only be scheduled once and in the event of an emergency, rescheduled once (only if we are notified

prior

to 24-Hour Cancellation Window). Vouchers and Gift Certificates are NON-REFUNDABLE, NO EXCEPTIONS.**
LATE ARRIVAL POLICY
We regret that late arrivals will not extend past their original appointment time. In special cases, and when our schedule will allow, we may be able to accommodate a partial or full appointment. This will be at our discretion and only with proper, advanced notification of your late arrival.
Just as much care, but a shorter appointment time with no fee adjustment. Arrivals where remaining service time is half or less than original service time, it is up to the therapists' discretion to reschedule the appointment or continue in a shorter time frame.
Complimentary Birthday Massage
This is an extended courtesy from our therapists to help our clients maintain a continuum of their therapy regimen and as a reward to encourage healthy lifestyle choices. Our clients can redeem this complimentary service during their birthday month (subject to schedule availability). In order to meet these goals, the following must be met by our clients: the client must have had therapy within the last three months prior to their birthday month and the last therapy visit payment was not complimentary or a gift certificate. La Selva therapists reserve the right to refuse service and redemption of this service at any time and for any reason.
REFUND POLICY
We do not offer refunds on any of our services, at any time. No refunds will be provided for deposits or monies paid or cancellations.
Packages purchased are not transferable, split or refunded at any time. Packages expire after 6 months from the purchase date or as otherwise denoted by the coupon/voucher or certificate.
SMOKING, CELL PHONES & OTHER ELECTRONIC DEVICES
La Selva MedSpa & Reflexology is a pollution-free zone, therefore smoking is prohibited anywhere on the grounds. Please understand that La Selva MedSpa & Reflexology is meant to serve as a place to relax and leave the world behind. Hence, the use of mobile phones or other electronic devices in the facility is highly discouraged for your comfort and consideration of our guests.
LOSS OR DAMAGE
We regret that we cannot be responsible for any loss or damage of personal articles. Please keep all valuables on or near your person during your visit.
SEXUAL MISCONDUCT
Sexual misconduct

WILL NOT BE TOLERATED

. The client understands that any illicit or sexually aggressive remarks, advances or gestures will result in the immediate termination of the session and the client will be liable for full payment of the scheduled appointment.
Please note that law enforcement will be notified if we deem appropriate.
We look forward to serving you!